No matter what type of vehicle, equipment or machinery you need to move, Sandy's Towing and Recovery has the transport trailer and know-how to handle the job. Our transport trailer fleet includes tilt-deck, detach, sliding-axle, flatbed, van and reefer trailers.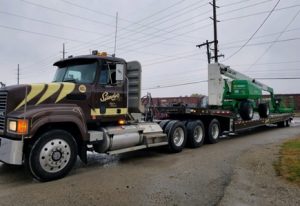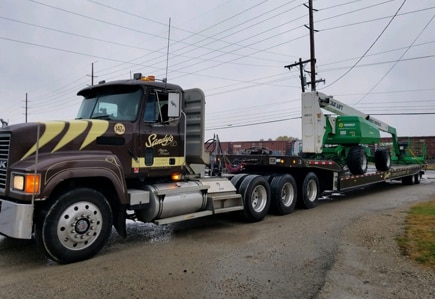 Some of the items we transport for our customers are buses, excavators, bulldozers, backhoes, boom lifts, scissor lifts, rental equipment, generators and steel coils.
Our 75-ton rotators can be used with our trailers for jobs such as lifting air conditioning units onto building roofs, setting heavy machinery inside buildings or removing machinery, transporting boats for auctions and lifting or winching aircraft for relocation.
Sandy's Towing and Recovery's transport division is permitted in 48 states. We respond quickly, provide accurate ETAs and our transport trailers are stocked with all the necessary equipment and proper securement to move your cargo safely and damage-free.
Construction moving equipment
Material Handling Equipment