ohio's finest in towing & recovery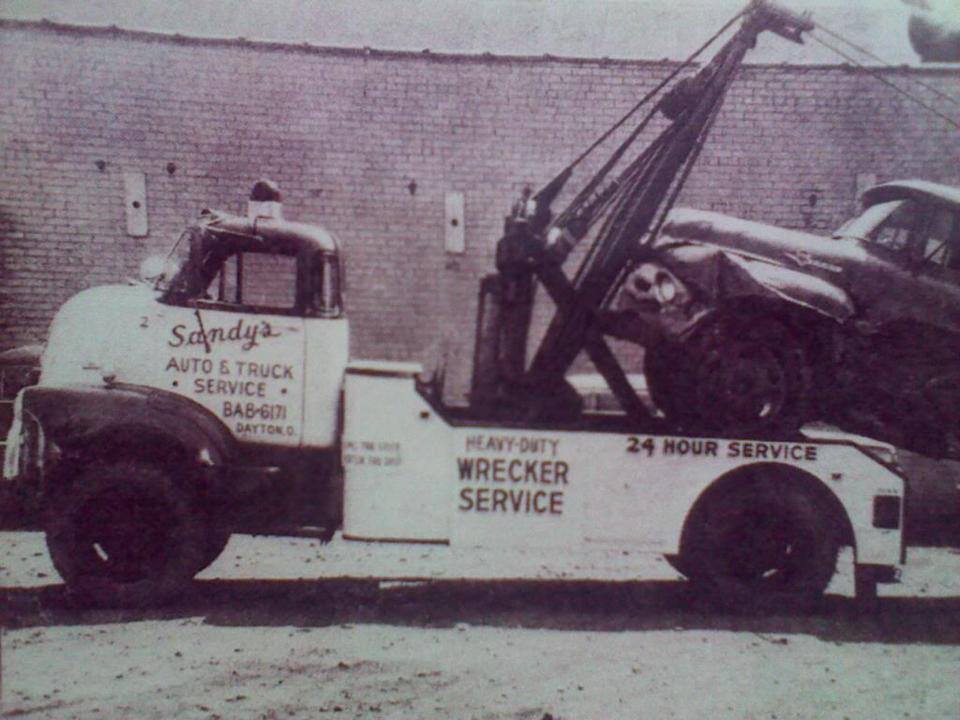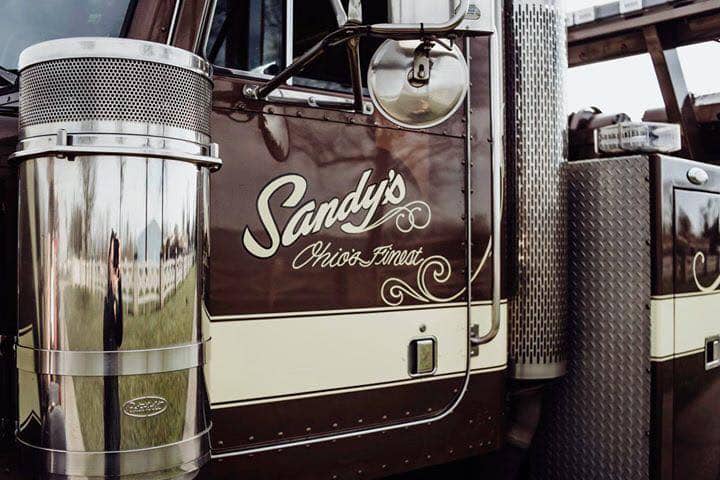 Sandy's Towing and Recovery is the premier towing service for Dayton and southwestern Ohio. Whether you need a tow or vehicle recovery, roadside assistance or vehicle/equipment transport, we can assist you with the highest level of service and the fastest response time — 24 hours a day, 365 days a year.
Sandy's Towing and Recovery has served Southwest Ohio for over 60 years, providing quality service with the best equipment, and is the preferred towing company of the Dayton area. Our staff, with over 1,000 combined years of towing experience, operates a fleet of over 100 units dispatched from our seven convenient locations throughout the Dayton area and Southwestern Ohio. We are fully staffed 24 hours a day to take your call.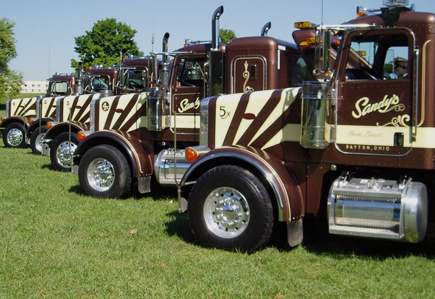 Whether you need to move an exotic or vintage automobile or transport an excavator across the country, Sandy's Towing will deliver — on time and damage-free. Our professional towing and recovery operators are trained by nationally recognized organizations that include the Towing and Recovery Association of America and WreckMaster.
Our light-duty fleet consists of 70 units that include rollback carriers, conventional tow trucks and roadside assistance service trucks. Our heavy-duty fleet has units ranging from 20-ton capacity to our two, state-of-the-art 75-ton rotators to efficiently recover the largest commercial trucks and construction equipment.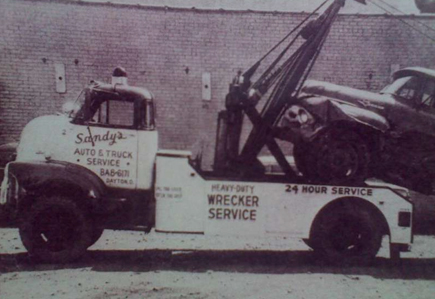 Our commercial road service trucks are always available to respond with a mobile mechanic to assess and repair your commercial vehicle in a timely manner.
A large fleet enables us to have a tow truck near your location, wherever you may be. We can quickly assist you in Dayton, Vandalia, Troy, Eaton, Englewood, Centerville, Miamisburg, Beavercreek, Fairborn, Enon, Springfield, Franklin, Springboro, Lebanon, Middletown, Hamilton, Kettering, Germantown, Xenia, Huber Heights, New Carlisle, Trotwood and Bellbrook.
Whether you need a tow, vehicle recovery, roadside assistance or equipment transport, Sandy's Towing and Recovery will service your needs quickly and efficiently at a competitive price. No tow is too big — or small — for us to handle.